NIGEL is a main character in the online comedy series This Day Sucks. He is portrayed by James Murphy.
Nigel debuts in The Hot Intern.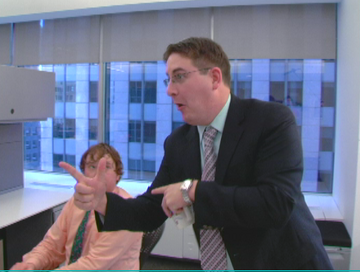 Character
Rudy's arch-nemesis from high-school who resurfaces when he an Rudy are both employed at the same company. He is also a co-worker of Russ Beef. Nigel believes himself to be a true 'Lady's Man' and believes that he is not only better than Rudy, but better than most people. Although he is completely unaware of it, Rudy despises everything and anything Nigel does.