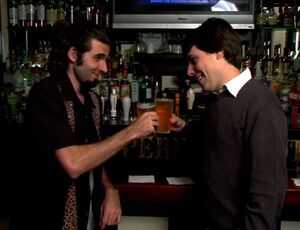 Welcome to 'THIS DAY SUCKS' Wiki
This is the official wiki site for the online comedy series 'This Day Sucks' found on http://www.thisdaysucks.net.
THIS DAY SUCKS
This Day Sucks is a web series created by Patrick Bither and Thomas Schiller. It is a comedy shot entirely on location in New York City. The show is about young friends living in New York City and dealing with the madness of balancing a work and social life in the Big Apple.
Latest activity